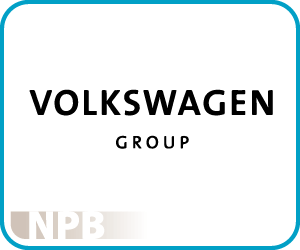 FPP Application Fees Per Brand
Security Coding A$350+
EV information A$350+
VW AG does not participate in AASRA. Brands include: Audi, Bentley, Cupra, Lamborghini, Skoda, Volkswagen
Any requests for service and repair information should be directed via their website (above links).
AASRA does manage the complaint process. If, after contacting the brand's support you are unable to resolve your issue, you can file a Missing Information Report (MIR) on the AASRA home page.
VW Group sites subscription fees are listed below
Volkswagen and Cupra Service Information Fees (per brand - EURO)
Hourly

7

Daily

30

Weekly

130

Monthly

310

Yearly

2850
Volkswagen & Audi Diagnostic Software Licence - ODIS (per brand - EURO)
Hour

10

Day

25

Week

110

Month

210

Year

1760
Audi & Bentley Service Information Fees (per brand - EURO)
Hour

4

Day

21

Week

88

Month

310

Year

2850
Skoda Service Information Fees (EURO)
Hour

7

Day

25

Week

108

Month

252

Year

2334
Lamborghini Service Information Fees (EURO)
Day

290

Month (30 days)

900

Year

7660
Cupra Diagnostic Software - ODIS (EURO)
Hour

9

Day

25

Week

95

Month

190

Year

827
Skoda Diagnostic Software - ODIS (EURO)
Hour

9

Day

23

Week

65

Month

140

Year

723
Bentley Diagnostic Software - ODIS (EURO)
Hour

10

Day

45

Week

179

Month

394

Year

3822
Lamborghini Diagnostic Software and Security Applications (EURO)
LARA Diagnostic Licence

1552 (30 Days) 3560 (Year)

ODIS Diagnostic Licence

310 (30 Days) 2850 (Year)

Security Application (Geko)

700 (180 Days)

Geko Token

700 (30 Days) 2760 (Year)
Diagnostic Hardware
VAS6154A (ASE40543101001) USB, VCI

A$2210.00+GST

Laptop - VAS6150F (ASE99520675026)

A$6530.00+GST

Fischer adapter cable - VAS652-009 (ASE99520675026)

A$214.00+GST