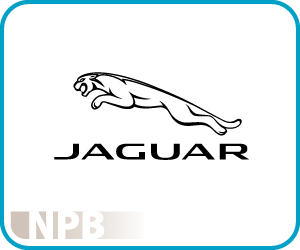 Jaguar does not participate in AASRA. Direct any requests for service and repair information via their website.
AASRA does manage the complaint process. If, after contacting the brand's support you are unable to resolve your issue, you can file a Missing Information Report (MIR) on the AASRA home page.
NOTE: Jaguar are restricting access unless you have an EV certificate.
Service Information Fees (GBP)
Hourly

62

Daily

101

Weekly

278

Monthly

523

Yearly

3039
All Documents per VIN (Documents, bulletins, diagnostics or service in brackets below)(GBP)
Hour

15 (8)

Day

29 (12)

Week

63 (29)

Month

117 (57)

Year

489 (215
Diagnostic Hardware - (AUD)
JLR VCI (JLR00001) - J2534

A$1769.30+

JLR Handheld VCI JLR-00005)

A$2836.61+

JLR-DOIP-VCI-WF (068440003100)

A$2245.82+
Diagnostic Software - (GBP)
Hour - 57

Day - 135

Week - 284

Month - 658

Year - 1632