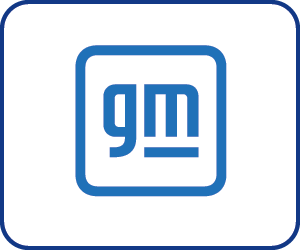 GM Automated Security Requests You will find information for Holden, Chevrolet, Opel, Daewoo, Saab & Hummer, sold in Australia by General Motors. General Motors provides resources to assist independent repairers, some require subscriptions, some are free. Note: Prior to purchasing a subscription, review this file   it provide additional information on programming / diagnostic packages. – GM FAQ's – GM FAQ    When signing up to ACDelco create an account, do not enter AASRA ID or passcode as this will cause the system to time out.
NAVIGATION – GM Navigation – Manuals-Body Repairs
Security Code Process – GM Automated Security Requests
PDF Viewer Instructions – GM PDF Viewer Instructions
Blue buttons below are for navigation. Below are subscription fees and links to information. Many sites will require you to setup an account. As required by law, AASRA maintains subscription information for each brand. If you find that this pricing does not match the automaker's website please contact AASRA by clicking the Missing Information Report and providing details.
Service Information Fee (Service & Repair Manuals + Technical & Field Action Bulletins/Campaigns)
Daily

A$28+

Monthly

A$206+

Yearly

A$1642+
Diagnostics Subscriptions
GM Light Duty Global Diagnostics 2-GDS 2 (Day)

A$78+

GM Light Duty Global Diagnostics 2-GDS 2 (Month)

A$311+

GM Light Duty Global Diagnostics 2-GDS 2 (Year)

A$787+

Tech 2 Diagnostic Software (Software to download onto the Tech 2 legacy diagnostic tool - Non-Refundable)

A$341+

Global Diagnostic System (GDS2) + Tech2Win - Year (This is a bundled offer, combining GDS 2 & Tech2Win)

A$1060+
Tech2Win Diagnostic Software (Software to emulate the legacy diagnostic tool (Tech 2) on a PC.)
Day

A$76+

Month

A$308+

Year

A$767+
GM Medium Duty Global Diagnostics 2-GDS 2 (Requires Light Duty GDS 2 Subscription - Coverage: Chevrolet Medium Duty Trucks 2016 onwards. Note: These vehicles were not imported by GM Australia (grey imports)
Day

A$76+

Month

A$308+

Year

A$697+
Service Programming System (SPS2)
Software updates for all modules for one vehicle (VIN)

A$55+
Security Information Fee (Security Codes e.g. Ignition code, Radio, Immobiliser, Compartment, Vats, BCM Security, Glovebox/ Storage keycode where applicable to the model)
All Security Information for one vehicle (VIN)

A$35+ Service Fee & GST