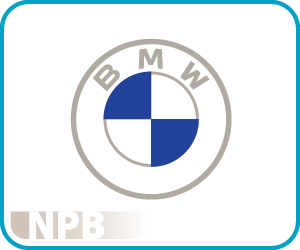 BMW Group does not participate in AASRA. Direct any requests for service and repair information via their website.
AASRA does manage the complaint process. If, after contacting the brand's support you are unable to resolve your issue, you can file a Missing Information Report (MIR) on the AASRA home page.   
Once you have reached aos.bmwgroup.com enter "Other", then "Australia" to register.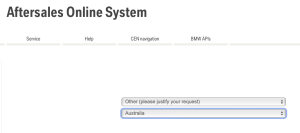 NOTE: BMW are restricting access unless you have an EV certificate.
Service Information Access Fee (EURO)
Hourly

9

Daily

30

Weekly

100

Monthly

350

Yearly

3575
Security Information Access Fee (See Website for details)
Work Instructions, Labor Times and Wiring Diagrams -(EURO)
Month

60

Year

470

Technical Help Desk Query

25
Diagnostic Hardware - (AUD)
I-Com Next-A 8131-5A78EF6 (J2534)

A872.63+

I-Com Next-B (8131-2360884) Adapter

A238.57+

I-Com Next-C (8131-2360885) Adap. 20-Pin

A354.15+
Diagnostic Software (EURO)
Hour

9

Day

30

Week

100

Month

350

Year

3575